RUN WITH COMPRESSION
Nichts ist einfacher als Laufen. Weil: Du alleine entscheidest, wann, wo und wie du läufst. Keine Turnhalle nötig, kein Team. Und: keine teuren Trainerstunden. Allerdings brauchst du eine Ausrüstung, die dich optimal unterstützt. Tipp: Unsere Hightech-Kompressionstextilien. Egal, ob du nur für dich läufst oder für den Wettkampf trainierst – mit medi compression holst du alles aus dir raus!

Was dir Kompression beim Laufen bringt? Kompression sorgt für leichte Beine beim Lauf und reduziert energieraubende Muskelvibrationen – für dich heißt das mehr Ausdauer und Energie. Deine Gelenke werden zugleich tiefensensorisch stimuliert und du läufst stabil auf jedem Untergrund. Trumpf: Kompression sorgt für eine schnellere Regeneration. Mach dich bereit für die Extra-Runde dank Kompression.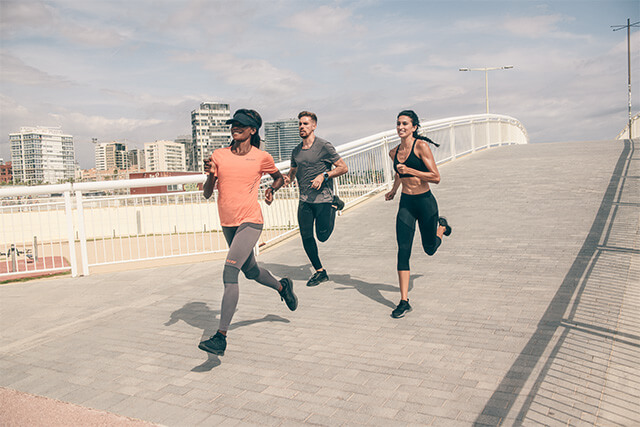 LEICHTE BEINE
DURCH MEDI KOMPRESSION
Bereits während des Laufens regt das genau definierte medi Kompressionsprofil die Durchblutung an. So werden deine Beine optimal mit wichtigen Nährstoffen versorgt – für frische Beine.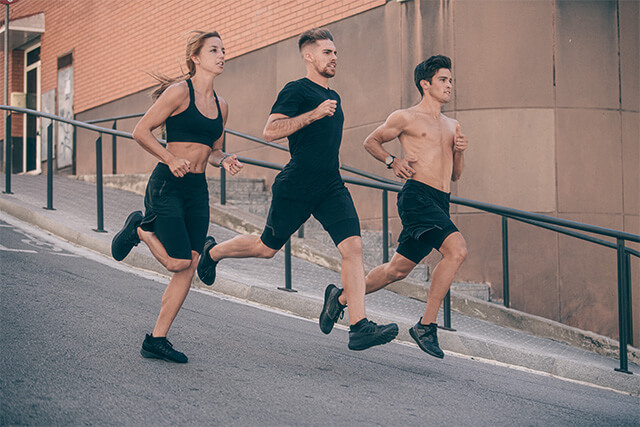 WENIGER MUSKELVIBRATION
DURCH MEDI KOMPRESSION
Dank der medi Kompression wird die Muskulatur in deinen Beinen vor energieraubenden Vibrationen geschützt. Für mehr Energie in deinem Training und eine schnellere Regeneration danach.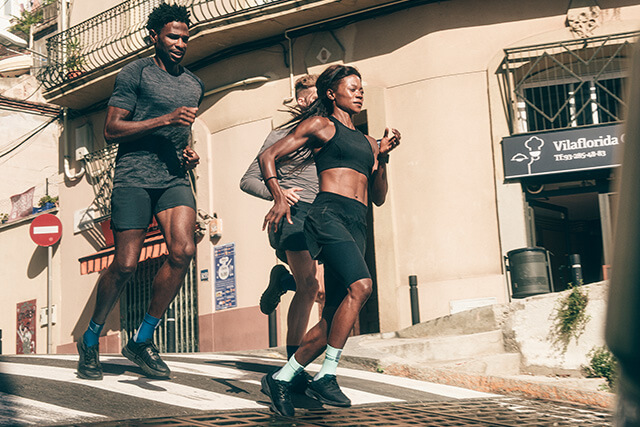 STABILE GELENKE
DURCH MEDI KOMPRESSION
Das genau definierte medi Kompressionsprofil stimuliert deine Muskeln und Gelenke tiefensensorisch und bereitet sie so auf jeden Untergrund vor auf welchem du laufen wirst – für einen stets stabilen Tritt.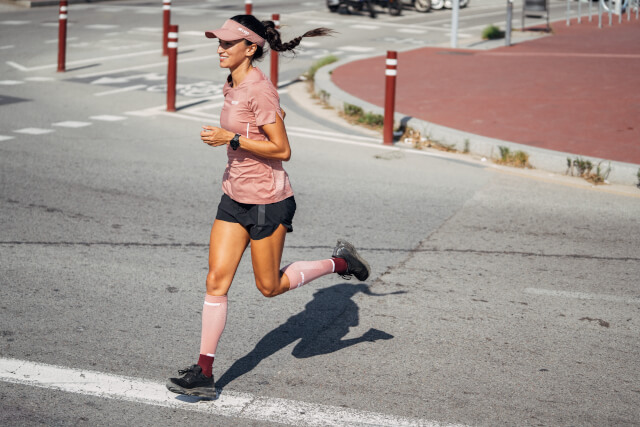 BLASENFREI
DURCH MEDI KOMPRESSION
Die faltenfrei sitzende medi Kompression und das feuchtigkeitsabweisende Material umschließen deinen Fuß wie eine zweite Haut und verhindern lästiges Verrutschen der Socke oder Blasenbildung.

MOTIVATION BEGINNT MIT DEM RICHTIGEN EQUIPMENT
Dein Lauf, deine Ausrüstung. THE RUN COLLECTION wurde für dich und deine Ansprüche entwickelt. THE RUN COLLECTION ist die vielseitigste Laufbekleidung, die CEP je hergestellt hat. Unabhängig von der Distanz, der Häufigkeit oder deinem Leistungsniveau lässt dich die Top-to-Toe Kollektion nie im Stich. Die Materialien und Funktionen der Produkte unterstützen dich in jedem Einsatzbereich, vom täglichen Feierabendlauf bis hin zum Marathonlauf auf das Podium.

LIGHT UP YOUR RUN
Die Tage werden kürzer und die Temperaturen frischer, aber du ziehst dein Training durch. Was du von dir verlangst, erwartest du auch von deiner Kleidung: keine Kompromisse – bei gleichzeitiger optimaler Sichtbarkeit während deiner Feierabendläufe in der Dämmerung.
Die REFLECTIVE COLLECTION wurde genau dafür entwickelt: Das leistungsfähige GLOW YARN in den REFLECTIVE SOCKS wirft einen Großteil des einfallenden Lichts zurück und das reflektierende Blitzmuster auf der Bekleidung sieht nicht nur gut aus, sondern sorgt auch dafür, dass du in der Dämmerung gut zu sehen bist.
Bleib im Dunkeln sichtbar – mit der REFLECTIVE COLLECTION von CEP.

WINTER IS NO EXCUSE
Du bist Läufer? Aber nur im Sommer? Gefrorener Boden, eiskalte Luft und grauer Himmel sind vielleicht andere Randbedingungen, aber kein Grund deine Laufrunde im Winter abzusagen. Gerade bei kalten Temperaturen verbringst du viel Zeit in warmen und stickigen Räumen – deine Laufeinheit gibt dir gerade dann den benötigten Energieschub. Und ist dazu besonders wichtig für ein intaktes Immunsystem.

RUN ULTRALIGHT – Die leichteste Kollektion von CEP
An heißen Tagen die Laufrunde einfach ausfallen lassen? Dafür gibt es keinen Grund. Verlagere deinen Lauf lieber in die kühlen Abendstunden oder wähle eine schattige Strecke und setze auf das richtige Equipment. Strategische Details sowie leichte Materialien machen die ULTRALIGHT Collection perfekt für deine besten Sommerläufe.
RUN SHIRTS FÜR ANGENEHMEN TRAGEKOMFORT
Beim Lauftraining ist es besonders wichtig, dass dein Oberkörper trocken bleibt. Mit den Run Shirts erzielst du genau diesen Effekt. Das leichte Hightech-Material ist extrem atmungsaktiv und führt Schweiß von der Haut an die Shirt-Oberfläche, wo die Feuchtigkeit verdunstet. Die optimale Passform und die flachen Nähte der Shirts sorgen für ein Feel-Good-Tragefühl. Wenn du bei schlechten Lichtverhältnissen trainierst, geben dir die lichtreflektierenden Tapes vorne wie hinten zusätzliche Sicherheit.